I was introduced to Monster Magnet in 1995 when my brother-in-law
asked me to come with him on a gig in Helsinki. I went and was
impressed, but not totally because I have always had trouble getting
excited about gigs of bands I have never heard on record.

In the winter 1995-1996 I listened somewhat to "Superjudge" and "Dopes
to Infinity" and since no lyrics came with the CD, I decided to write
them down and put them in the web. After a while I started to receive
corrections to the lyrics from various fans around the net. Especially
Andrew Pickin and David Ritchi did a great work.

I received an advance version of the long awaited "Powertrip" -album
from A&M records via mail, because my site was one of the most popular
Monster Magnet sites and they wanted to encourage webmasters not to
distribute music on the net. That was nice and I liked the new album a
lot. Despite "God Says No", "Powertrip" is still my favourite Monster
Magnet album.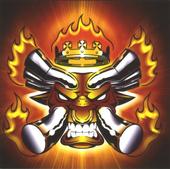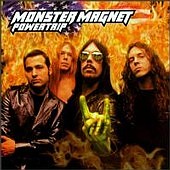 The Best Songs
Song
Album

---

Negasonic Teenage Warhead
Dopes to Infinity
Crop Circle
Powertrip
Powertrip
Powertrip
See You in Hell
Powertrip
Heads Explode
God Says No
Queen of You
God Says No